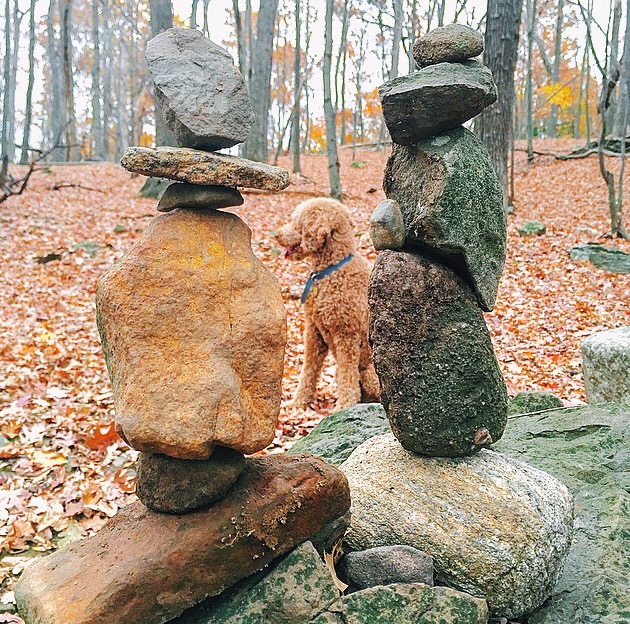 Over the last year, I have become increasingly more aware of the public attention that suicide deaths have been given. 2016 was a thirty year high in reported suicides. This attention has allowed more open and honest discussions around a subject that still carries a stigma and still remains, in no small way, taboo. A by-product, on a more positive note, has been the national debates and discussions surrounding mental health in our country. Roughly 13 suicide deaths per 100,000 citizens is a trend that only fluctuates a little up or down depending upon what is actually reported.
My work over the last 9 years has allowed me to share my own experience of my brother Garry`s suicide with others and listen to the stories of so many survivors of a loved one's suicide. Unfortunately, it's like being a member of a club that no one wants to be a member of, and yet we are brought together through that shared experience. A death, and particularly a death by suicide, teaches us lessons about life through a prism of puzzles, connecting the dots and questions that take us down different paths with some surprising turns and sometimes lead us nowhere. It almost always requires spiritual work that is often painful and full of suffering.
Many survivors of a loved one's suicide are initially left with so many questions that it is like beginning on an expedition that is hazy at best. We want answers and we want them quickly. So many of our friends and neighbors will actually look at us and ask flatly "why?" As the months go by, we are left grappling for answers even after the uninitiated stop asking us. The more questions we ask, the more new questions arise almost exponentially. My work over the years has taught me that there are no easy answers. I know this to be true, at least in my brother's case, and many others as well.
The truth is that even when we get some answers, they don't come easy. Those answers, it seems, rarely can assuage the pain and suffering the survivors must deal with. Grieving has its own process. In my work, or ministry, I observe that we are often required to be comfortable with the mystery, with the questions that remain unanswered. It seems counter-intuitive to think that some answers have died along with our loved one. To be comfortable with unknowing, that some questions cannot be answered is a tall order to ask of the bereaved. And yet my work convinces me that this reality allows us to see the bigger things, the important reminders from a life well lived. Conformity to analysis, grief as definitive like a perfect puzzle will never adhere to the complicated and often mystical laws of a lamenting spirit.
A person's life, and in perpetuity his or her death, is a much more complicated mosaic on a tapestry—that of a beautiful life that ended too soon or a life that abruptly ends too soon for us. Within the confusion and chaos, often and eventually is revealed some more profound sense of what is truly human and deeply important. The broken heart never fully heals, although the scars tell me how blessed I was to have him in my life. That we should never take love for granted and all the small blessings we receive each day. The initial pain over time never diminishes but eases and accepts life with more of what god intended—humility. The humility of not knowing.
So much of the death of a loved one is tied up in our own early life experiences of loss that it is little wonder why we grapple and stumble so much along the way. Here are a few lessons I've learned from other survivors of suicide and along my own journey;
To be comfortable with what might seem uncomfortable.
To see other people in life as vulnerable.
To be okay with not having all the answers.
That our tears, public or private, are sacred and good.
To use first person and personal experience as a way to connect with others.
To understand that people, life, and death are all complicated matters.
That love is active and profound and the loss of a loved one cuts deep in the heart and scars remain long after.
To see the light that comes in from the cracks in our armor.
Life has an ebb and flow just like the ocean.
Often at our weakest, we find our greatest strength.